Jan 17, 2013
Qualifier two signups close soon in £6,000 RakeTheRake King of Gamers poker tournament
By RTR Dennis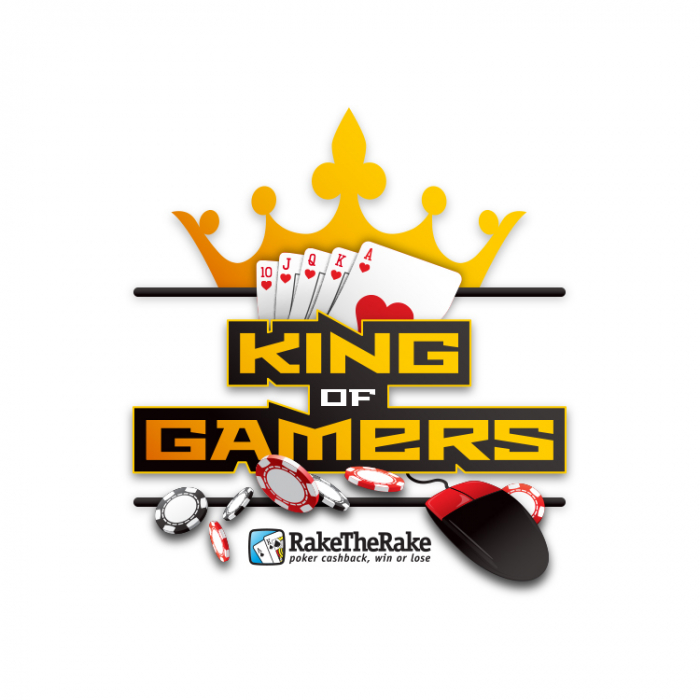 The first qualifier in the £6,000 RakeTheRake King of Gamers poker tournament has ended with the first two qualified players safely in the grand final where they will face off against Max Silver and 6 other finalists.
Signups for the second qualifier are now open, but close at 2am GMT on Friday (tomorrow) so get your skates on and get signed up.
It doesn't matter what state your texas hold'em is in, there are chances to win part of the £250 pot every week and a chance to play in the grand final (top two finishers) and a further chance to play for the main £5,000 pot!
Qualifier 1 result:
1st place – Sanjaylfc252
2nd place – Arachne89
Congratulations to the first two qualifiers and good luck to everyone playing in the second qualifier. Remember that signups close every Friday at 2am GMT (5 days before each qualifier tournament).
The full run down of qualifiers and grand final:
January 16th 2013 – First qualifier tournament
January 23rd 2013 – Second qualifier tournament
January 30th 2013 – Third qualifier tournament
February 6th 2013 – Fourth qualifier tournament
February 13th 2013 – GRAND FINAL
You can see the prize pot breakdown and signup here: www.raketherake.com/king-of-gamers