Jun 03, 2013
Play in Poker Heaven's $10k No Deposit Freeroll
By RTR Dennis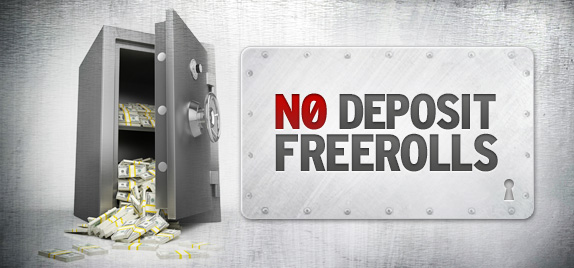 It's pretty rare for an online poker room to let people play in a $10,000 freeroll without at least making a deposit. But Poker Heaven are breaking the mold by offering a $10k No Deposit Freeroll on June 9th, 2013 at 18:30 GMT.
Assuming you're looking to play in this huge event, all you need to do is install the Poker Heaven (Ongame) client and register for the tourney. If you also choose to make a real money deposit, then great! But if you merely want to play in the free tournament without depositing, that's perfectly fine too.
Aside from the $10k tourney, you can also expect to find a few other upcoming no deposit freerolls. Here's a quick look at the list:


$100 No Deposit Freerolls – Every day at 18:30 GMT until June 30th


$1,000 No Deposit Freeroll – June 2nd at 18:30 GMT


$10,000 No Deposit Freeroll – June 9th at 18:30 GMT
There are also plenty of other fantastic promotions running at Poker Heaven right now. And while we won't list every one of them, it's worth covering a few of the bigger ones below.
$4,200 WSOP Prize Packages
Up until June 9th, 2013, Poker Heaven are offering $4,200 WSOP Side Event prize packages. Each package includes a $1,500 Event #53 (NL Hold'em) buy-in, $1,440 for nine nights' accommodations at the Venetian Plazzo Hotel & Casino Resort, and $1,260 for travel and spending money.
Strobe (Fast Poker)
Poker Heaven have joined the ranks of sites that are offering fast poker variants by unveiling "Strobe." With Strobe, there is no waiting time involved because you move to a new table with new cards as soon as you fold. This fast poker version is currently available in stakes ranging from $0.05/$0.010 to $0.25/$0.50.
Monthly Cash Races
If you're into a little friendly competition while chasing big prizes, then you'll love all of the cash races that Poker Heaven runs. Using May as an example, this room is currently featuring a $100,000 cash race. And while it may be too late to play in this one, there are plenty of other monthly races on a regular basis.