Oct 11, 2013
PKR signs Patty 'BabyTes' Beaumier as French Ambassador
By RTR Dennis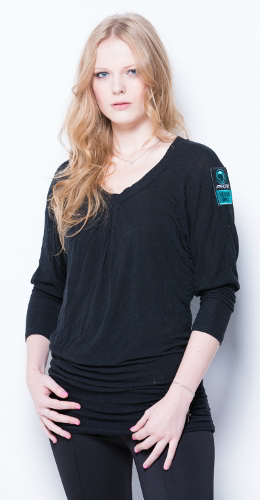 When looking for players to represent them, most online poker rooms seek out famous grinders who've experienced lots of live tournament success. But PKR have taken a different approach by concentrating on players who've done well on their own site. That's mainly why they signed French poker babe Patty 'BabyTes' Beaumier, who's a virtual unknown outside of PKR. Beaumier will now represent the brand at PKR Live in London, various tournaments throughout France, and the 2013 World Series of Poker Europe.
As for her resume, the 24-year-old has done quite well in low stakes cash games and tournaments at PKR. She first discovered poker through some friends at her university. Beaumier then started watching poker TV shows, and this motivated her to sign up and deposit at PKR. Following some impressive low stakes results, BabyTes caught the eye of her favorite poker site.
PKR CEO Malcolm Graham discussed the decision to sign Beaumier by saying, "Our sponsorship approach has largely been to unearth and support talent from our players' ranks, and it's important that those with potential at the lower stakes get the chance to shine."
BabyTes couldn't believe her good fortune when Graham contacted her about a sponsorship deal. "I didn't dare to believe it when I was asked to join the Team," she said. "I think it will only sink in when I hear the floor say 'shuffle up and deal' at my first live event in the colors of PKR."
Beaumier will now join several other players on Team PKR, including Marc 'Waswini' Bariller, Vladimir 'Beyne' Geshkenbein, Simon 'Rhymenoceros' Hemsworth, Sofia 'welllbet' Lovgren and Scott Shelley. Of these pros, Geshkenbein is particularly notable because he won the 2011 EPT Snowfest Main Event ($552,901) and 2009 APPT Macau Main Event ($266,705). Thanks to these cashes and others, the Russian has managed to earn $1,314,722 in live tournament winnings.