Dec 13, 2013
Weekly Flop: Odd_Oddsen vs. the Politician, Bilzerian Mania, Prague Record
By RTR Dennis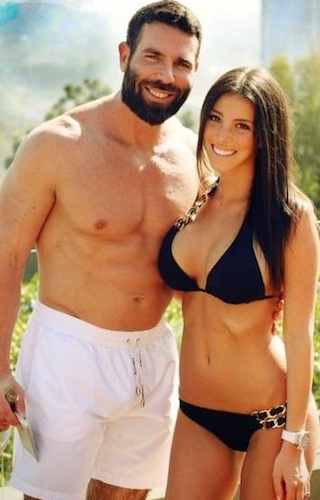 Odd Oddsen's mission to prove that poker is a skill game is officially underway as he battled a Norwegian politician in online PLO... Dan Bilzerian's legend only continues to grow after he booked a $10.8 million profit in a recent session... In just its first day, EPT Prague set a record for the city's largest live poker tournament ever. Here's an in-depth look at last week's biggest stories in the Weekly Flop.
Odd_Oddsen wins $266k from Norwegian Politician to start their Challenge

A couple of weeks ago, one of the biggest poker stories was how Pot-Limit Omaha star Ola 'Odd_Oddsen' Amundsrud challenged any Norwegian politician to take him on in 10,000 hands of online poker. Amundsrud is on a mission to prove to his countrymen once and for all that poker is a game of skill.
Progress Party member Erlan Wiborg was brave enough play Odd_Oddsen, and they recently got the challenge underway. As expected, Wiborg looked overmatched over the course of 1,000 hands in a $0.50/$1 PLO game. He lost $2,666 in the first session, and the fact that he's only played poker once really showed.
If there's any silver lining to come out of this horrific beating, it's that the $2,666 that Wiborg lost is play money and he's got nothing of any real value at stake (except his pride). Instead, Amundsrud has put up 1m Kr ($170k) of his own money and Wiborg is essentially playing a freeroll. Assuming Odd_Oddsen wins after 10,000 hands, which is to be expected, he'll have given Norwegian politicians another sign that poker isn't just some luck-based game like slots or roulette.
Dan Bilzerian giving Poker More Mainstream Fame
From his recreational drug use to his foul-mouthed tweets, Dan Bilzerian isn't exactly anybody's first choice to be the face of poker. But there's no denying that the high stakes pro is interesting, and he's got a growing number of mainstream tabloid/news features to prove this.
American Live Wire, the Daily Mail UK, The Dirty, and news.com.au are just a few of the news sites that have churned out features on Bilzerian - they won't be the last either. Some of Blitz's latest boasts include winning $10.8 million in a single cash game session, tweeting endless pictures of himself with hot babes, and showing off his yacht and Lamborghini. Here's a look at a couple of recent tweets from Bilzerian:


@DanBilzerian: I played poker tonight with 13 million in front of me, heads up 5k 10k, damn what a rush


@DanBilzerianWon 10.8 million last night playing poker, headed to Puerto Vallarta to relax
EPT Prague sets an Attendance Record
The WSOP may be scaling back on its European event by running the WSOPE on a bi-annual basis. However, this certainly doesn't mean that poker is leveling off in Europe. This is especially the case when you consider that EPT Prague set the record for the city's biggest live tournament ever.
The very first event - a €1100-buy-in NL tourney - drew 366 players on Day 1A. 880 players signed up on Day 1B, which officially made this Prague's largest poker tournament in history. With the €5,300 PLO Championship and €5,300 Main Event still left (at the time of this writing), we can only assume that EPT Prague is set to be one of Europe's most memorable poker festivals.