Jan 25, 2014
Royal Poker Challenge plans to pay Winner $50 Million
By RTR Dennis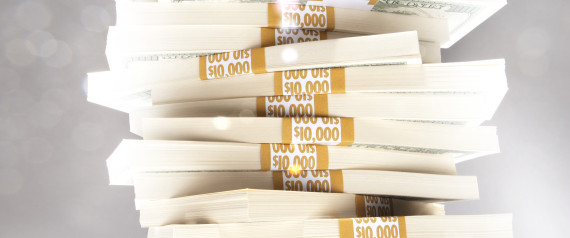 Ever since the ISPT Wembley Stadium tournament, where ISPT predicted 20,000-30,000 players, only to see just 761 players turn out, we've been a little skeptical of bold declarations involving poker tourneys. So we hesitantly report that Royal Poker Challenge have announced a $1 million buy-in event where the winner earns a US$50 million prize.
The Royal Poker Challenge tournament is set to take place at The Star Hotel in Sydney, Australia on March 30th. And according to the organization's press release, this private tourney will feature members of the British, Danish, and Monaco royal family, several African and Asian monarch members, and high-profile Hollywood celebrities.
Apparently, these players have all been selected and invited by Royal Poker Challenge director Dave Chen. If any member of a royal family wins the tournament, they'll donate the $50 million winner-take-all prize to charity. Also, certain royalty are receiving "substantial appearance fees" that will be donated to charity.
The press release states that 48 players have already signed up and paid their $1 million buy-in. Adding to the skepticism, though, is the fact that Chen won't reveal any names of the players because "all participants value privacy, so Mr. Chen is primarily focused on providing a secure and private environment for this unique tournament."
Going back to the International Stadiums Poker Tour event, the organizers guaranteed that this would be the largest tournament ever, with up to 30,000 players. And the winner was expected to take home a $10 million prize. ISPT were quickly forced to backtrack on their guarantees after 761 players signed up and created a €2,643,985 prize pool. Poland's Jakub Michalak ended up winning and collecting a €436,000 payout.
Given this little poker history lesson, it's hard to see the Royal Poker Challenge going off without a hitch. Maybe the PR is right and 48 players have really paid the $1 million buy-in. But on the other hand, it's highly suspicious that a secret, winner-take-all tournament has already convinced 48 people to front this much money. And remember, the highly publicized WSOP Big One for One Drop tournament only attracted 48 players, and this event offered payouts to the top nine finishers.