Jan 03, 2014
Weekly Flop: PokerStars in New York, the Kind Cabbie, French Poker in Trouble
By RTR Dennis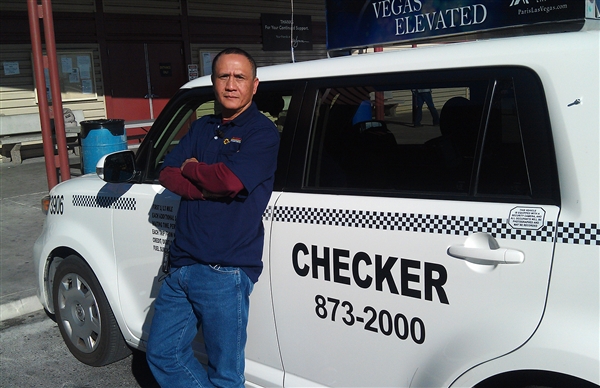 PokerStars isn't letting the latest gaming license rejection get them down, as they're now off to New York... A poker pro leaving $300k in a cab had a happy ending, both for the player and the cabbie... French online poker traffic is in sharp decline, and the National Assembly rejected a measure that could've helped out the market in a major way. Check out all of these stories in the Weekly Flop.
Rational Group using Heavy Lobbying Efforts on New York
After being shut out of the Nevada online gaming market, PokerStars' parent company, the Rational Group, had hoped to put their hooks into New Jersey. But again, they were rejected when state officials suspended review of their gaming application for two years. Popular speculation is that New Jersey are desperate to give their Atlantic City casinos a boost, and they don't want them competing against PokerStars.
But Rational haven't given up on the United States yet because they're now sending high-priced lobbyists to the state of New York. The lobbyists are working on New York Governor Andrew Cuomo, who was instrumental in gaining support for a recent project that'll see seven new casinos built in the state. And while there's no word on Cuomo's stance on internet gaming, Rational's obvious goal is to strike while the iron is still hot. Of course, online gaming has to be approved in New York before anything significant happens.
Cabbie gets $10k Reward for His Act of Kindness
2013 closed out with one of the biggest mainstream poker stories in a while. An unnamed Las Vegas poker player left $300k in his cab after getting a ride to Palms Place. The cabbie, Gerardo Gamboa, found the money sitting in a brown bag in his back seat. Rather than devising various ways to keep the cash, he did the honorable thing by contacting his cab company, Yellow Checker Star, and giving the money back.
It turns out that Gamboa won't go empty-handed after his act of kindness. The poker player, who wishes to remain anonymous, gave Gamboa a $10,000 reward for finding and returning the money. In addition to this, Gamboa also got $1,000 from Yellow Checker Star along with a steak dinner for two.
French National Assembly Rejects Player Pooling Despite Steep Traffic Drop
Online poker got off to a pretty hot start in France when it was launched in 2010. But the traffic is in a steep decline now, and the average number of hourly cash game players has dropped from 5,500 at the beginning of 2013, to under 3,500 at the end of '13. Most people see the decline as a direct result of the 37% tax rate that operators are charged, which has led a number of French online poker rooms to close.
With the enormous tax rate not budging, the country's online poker regulator, ARJEL, have argued that they should pool players with Italy and Spain. Such a move would create bigger games and tournaments, leading to more overall profits for all three countries. Unfortunately, the National Assembly have rejected any plans to share liquidity between the three countries' player pools.
One popular reason for rejecting shared liquidity is the idea that online poker is "out of date" and will continue eating markets up. French Global Poker Index owner Alex Dreyfus had a differing viewpoint on the subject, though, saying that sharing markets would increase both tax revenues for the governments and winnings for the players.