Nov 11, 2014
New CEO Dan Fleyshman on Ivey Poker's Future
By RTR Dennis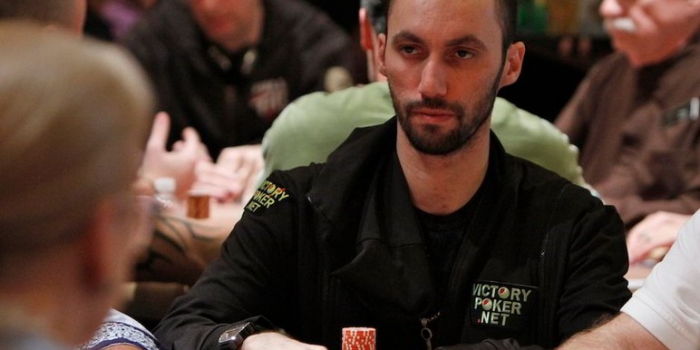 There's been a lot going on in the life of Phil Ivey lately. He's appealing the £7.8 million lawsuit that he lost against Crockfords, applied for a medical marijuana dispensary license in Vegas, pulled the plugged on his social poker app Ivey Poker (for now), and hired Dan Fleyshman to serve as CEO of his brand.
Fleyshman is the former owner of Victory Poker, a US-friendly operation that quickly made a splash due to its large pro roster, which included Antonio Esfandiari and Andrew Robl. However, Fleyshman made the tough decision to end Victory Poker, citing that he was "emotionally done with continuing as a poker site" after Black Friday. But now that he's in a totally different market - one that's not in a legal grey area - what are Fleyshman's plans for the Ivey brand?
Expansion, thanks to an all-star team
It appears that Fleyshman's first task is expanding Ivey League/Poker into different realms. "Expanding Phil Ivey from a household name poker player into the 'Ivey League' brand that he deserves to be," Fleyshman tweeted about his future vision. "Expect to see a dozen product extensions from Phil Ivey and a major rollout by the all-star team we've put together for Ivey League 2015."
Fleyshman sees something different in the Ivey brand
Even after Victory Poker, Fleyshman has continued doing work in the gaming world for various companies. But when working with Ivey, he saw more long-term potential in the 10-time WSOP champ's offerings. "Since Black Friday I've consulted for multiple land-based casinos and social gaming apps, but was never open to the idea of an executive role with any of them," he told PokerNews.com. "When it came to Phil Ivey, I always saw how much more his brand could really be, so I was excited at the idea of really expanding him from Ivey Poker the app & training site into 'Ivey League' the brand."
Fleyshman went on to say that they've hired an elite advertising agency, PR firm, consultants and programmers - all with the goal of developing top-notch products like headphones, clothing, fantasy sports and more.
Competition with Zynga and others
Having been launched in July 2013, Ivey Poker was on the market for a little over a year. However, Ivey and Fleyshman saw the need to "launch an even bigger and better gaming experience" for 2015. The move makes sense, given that the freemium app must compete against Zynga Poker, the free version of PokerStars and other gaming apps.
In any case, it seems like Ivey is really serious about living up to his promise of a better gaming experience. Beyond this, Fleyshman has plans to take the brand into new territory with apparel and more. So it'll be interesting to see how the Ivey League/Poker evolves next year.