Sports betting news | Oct 22, 2021
NFL Trade Rumours Ahead of November Deadline
By RTR Alex
The 2021 NFL trade deadline is fast approaching with November 2nd right around the corner and many teams are likely to make their usual last-minute moves. Some will be looking to salvage a losing record and hope to land a wild card spot, and others may simply aim to bolster an already great squad.
The 2021 NFL season has been jam-packed full of action so far, with at least one overtime game every week, plenty of game-winning field goals, records broken by Tom Brady and Justin Tucker, and one team still undefeated - the Arizona Cardinals.
There are plenty of big-name free agents to choose from right now, with the likes of Cam Newton, Todd Gurley, and Larry Fitzgerald to name a few. But it's often the case that teams scout players already on a roll elsewhere and sacrifice future draft picks to fill an empty slot opened up by injury.
Trade rumours are a yearly tradition at this point. As the pot begins to stir in late October, it acts as a mid-season booster for fans and players alike. The prospect of a brand new player joining the team, restores hope for many and puts us all right back on the edge of our seats. So, without further ado, here are some of the latest trade rumours that, if true, could turn divisional tables on their heads.
Tennessee Titans New WRs: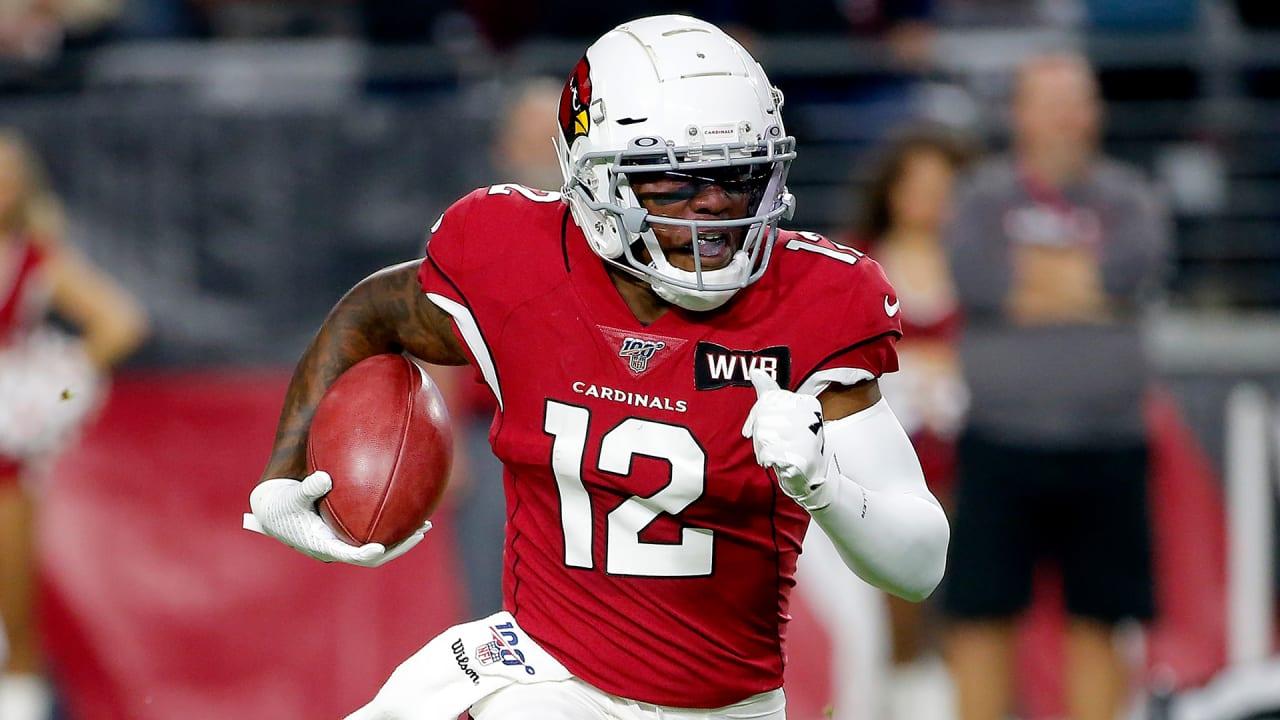 Now with star wide receiver, Julio Jones, re-injuring himself in Week 6's game against the Bills, Tennessee will be desperate to find some new talent for Ryan Tannehill to throw to. Veteran NFL reporter, Aaron Wilson, has found just that - revealing yesterday that the Titans worked out 3 new players at practice on Thursday, including 2 wide receivers: Pharoh Cooper and Brandon Powell and running-back Dontrell Hilliard.
All would be great additions to a team looking to bring some offensive variety to the playbook, as although they have been racking up points each week - putting them first in the AFC South - their reliance on Derrick Henry could prove fatal if he were to go on injured reserve.
Pharoh Cooper has had a turbulent experience to say the least, after starting his career as a fourth-round draft pick for the Rams. He was unfortunately waived 2 years later, but was soon picked up by the Cardinals and cut once again the following season. The Bengals then took him in, but sent him straight back to Arizona, who then moved him to the Carolina Panthers, after which he landed in Jacksonville last year. Now, it looks like he may be set to make another move to Tennessee.
Hopefully with Tannehill desperate for more options in the air, both Powell and Cooper can make a lasting impact this season and in the long term, until Julio Jones returns to steal the spotlight of course. If all goes well we could also see new RB, Hilliard, joining the ranks to provide Derrick Henry some respite between his numerous touchdown runs.
New York Jets' Marcus Maye
ESPN's Jeremy Fowler has said that Maye is a "prime player to watch at the deadline." Maye has now missed 2 consecutive games after an ankle injury and with the Jets hesitating to offer a contract extension, Maye must be looking for a move.
Regarded as a trustworthy option at Safety - plenty of teams come to mind that could use an addition in that spot. Unfortunately, with more than 50% of teams within just $5 million of the cap-space limit - the amount of organisations that can afford trades without giving up top draft picks is minimal. At 29 years old, he's also not much of a long-term investment but may do best filling a position opened up by injury.
Deshaun Watson & The Dolphins:
The Houston Texans and Miami Dolphins have been in trade talks for a while now, since star quarterback, Tua Tagovailoa, suffered a rib injury earlier in the season. The latest discussion took place last Thursday, but no deal has been finalised yet.
Watson has stated that he would not exercise the no-trade clause in his contract if he were to go to Miami. Carolina had previously expressed interest, but it has since been reported they're no longer involved in trade talks with Houston. As such, the move to South Florida seems set in stone, but trades can always fall through no matter how close that pen is to the dotted-line.
One thing to bear in mind is Watson's fate in the NFL currently hanging in the balance, with 22 ongoing civil lawsuits for sexual assault and misconduct. The Dolphins have attempted to gain some clarity from the NFL on Watson's status this year, but he is yet to be suspended or placed on the commissioners exemption list. It's likely that the unfolding of this story will settle the future of his NFL career for the coming years.
Houston Texans Defence: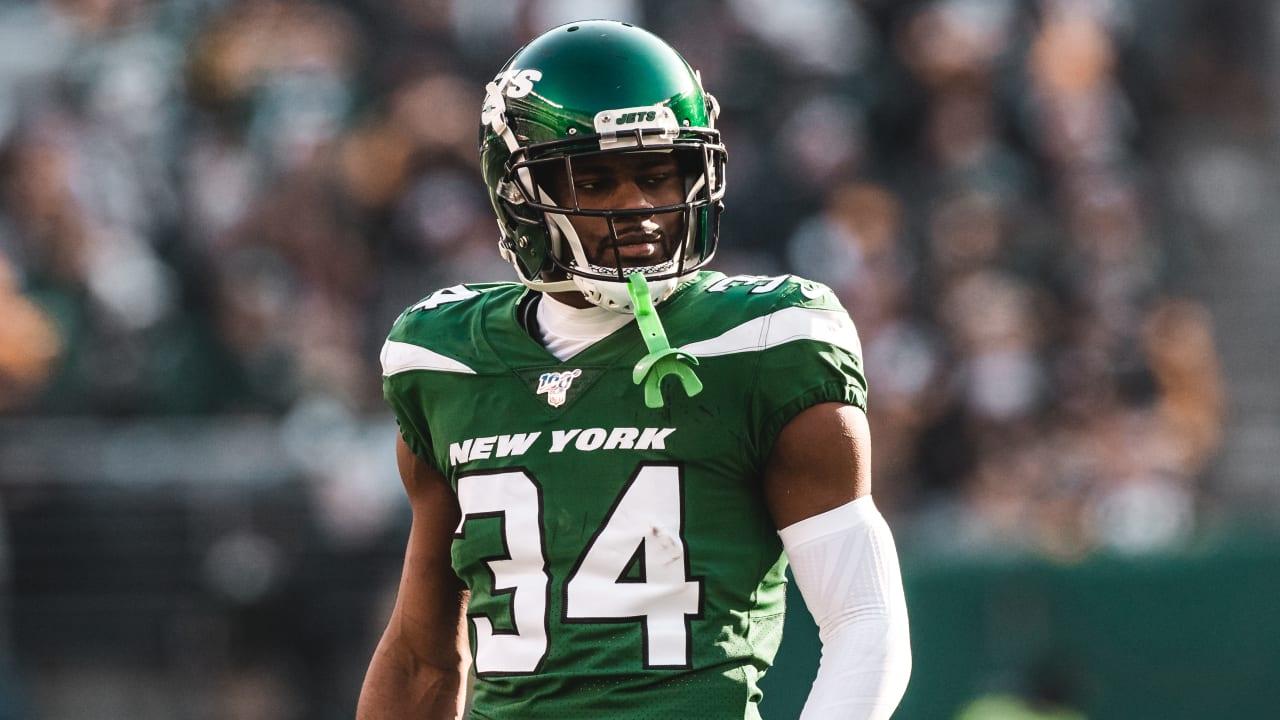 Adam Schefter reported the Texans will be hosting a workout for veteran corner Brian Poole. After working out for the New England Patriots just yesterday, Poole will join defensive lineman Chris Smith, coming from the Ravens, for a test-run in Houston.
Poole was picked up by the Falcons from free agency after going undrafted in 2016. After moving around for a few years between the Saints and the Jets, he landed back in New York last year and played a total of 9 games. He recorded 2 interceptions, 44 tackles and 1 sack, and was ranked the 11th best corner in the league by Pro Football Focus.
Chris Smith was a fifth-round pick for the Jaguars, in the 2014 NFL draft. He was later traded for a conditional seventh-round pick to the Bengals, then he signed a 3 year deal with Cleveland for $14 million, but was soon traded to the Panthers. He had a brief stint with the Raiders and ended up in Baltimore for a while this year, before being cut from the practice squad earlier this week.
While he was at the Raiders in 2020, Smith recorded 5 tackles and a sack in 8 games. It's clear that both Chris and Brian are capable of making plays and Houston may just give them an opportunity to prove that.
Xavian Howard:
As the Dolphins fall from playoff contention to 1-5, it's rumoured that Xavian Howard may be looking to go to a title-contending team. Bill Barnwell reported that with Titans cornerback Caleb Farley suffering a torn ACL on Monday, Tennessee are looking to fill the slot with a trusted corner to bolster their secondary. In this trade, Howard and a 2022 NFL draft second-round pick would be sent to the Titans for a 2022 first-round pick and a 2023 second-round pick.
This would give Miami 2 first-round picks but no second-round picks in the upcoming draft. This suggests Xavian's fate will be decided by long and short-term goals for the Dolphins.