Sports betting news | Nov 23, 2021
Top 10 Tallest NBA Players of All Time
By RTR Jamie
Ever wondered who the tallest NBA player in history?
We've got you covered with a top 10 list along with fun facts about these players.
10. Mark Eaton - 7' 4''
Mark Eaton spent his whole career at Utah Jazz and won the NBA's defensive player of the year twice during his time with the team. Sadly on the 28th of May, Eaton passed away after a bicycle accident. During his professional career he set records for the most blocked shots per game in one season, with 5.56 blocks per game, and 3.5 blocks per game throughout his whole career.
9. Sim Bhullar - 7' 5''
Canadian player Sim Bhullar is the first NBA player of Indian descent, however, after playing just once for the Sacramento Kings, he left the team to play in the Canadian league in 2015. Bhullar now plays for the Hsinchu JKO Lioneers in Taiwan.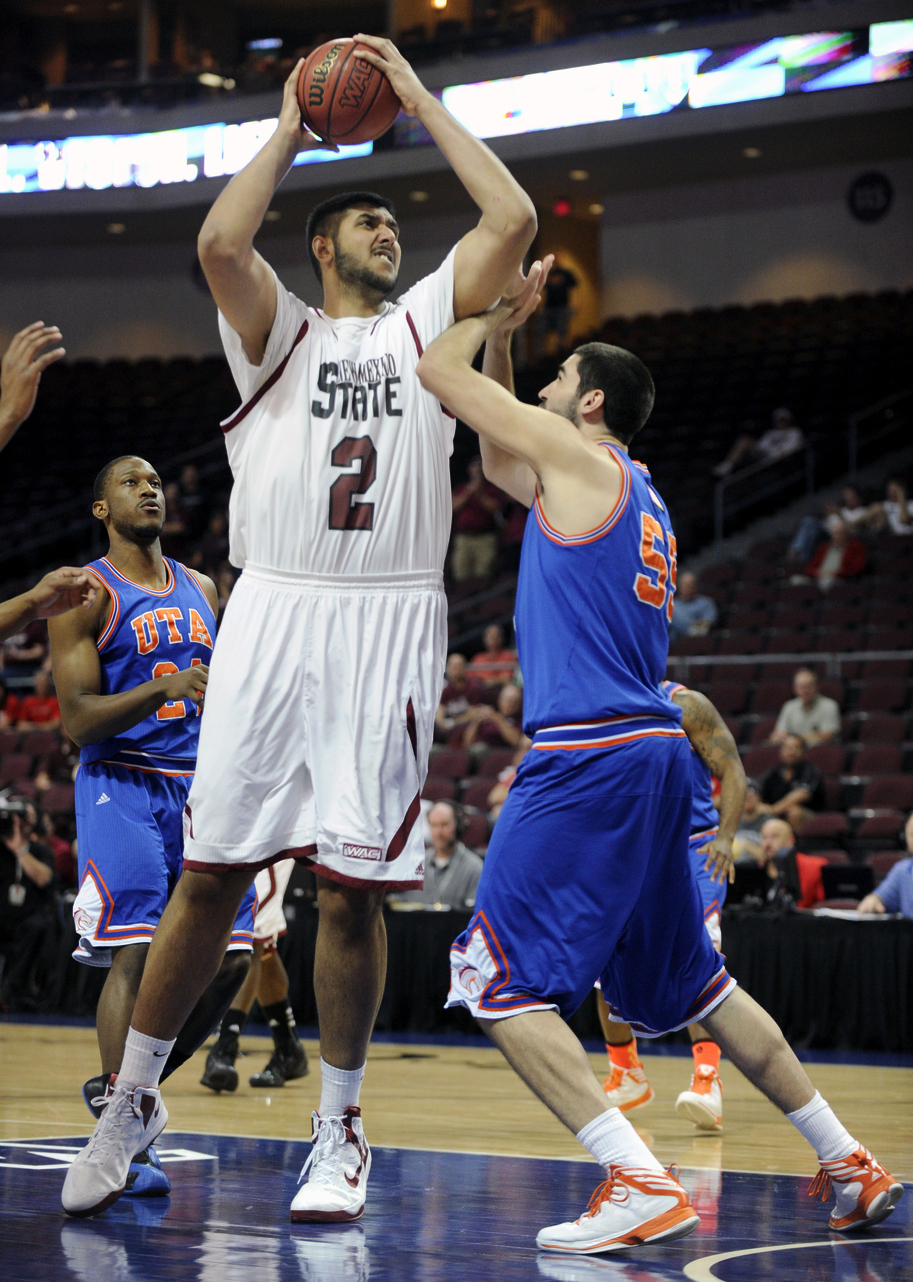 8. Pavel Podkolzin - 7' 5''
Podkolzin is a former Russian NBA player who was drafted by Utah Jazz and traded to the Dallas Mavericks. Podkolzin had to end his NBA career due to a pituitary disorder. He ended his professional career just 2 years ago while at the Russian team Universitet Yugra Surgut.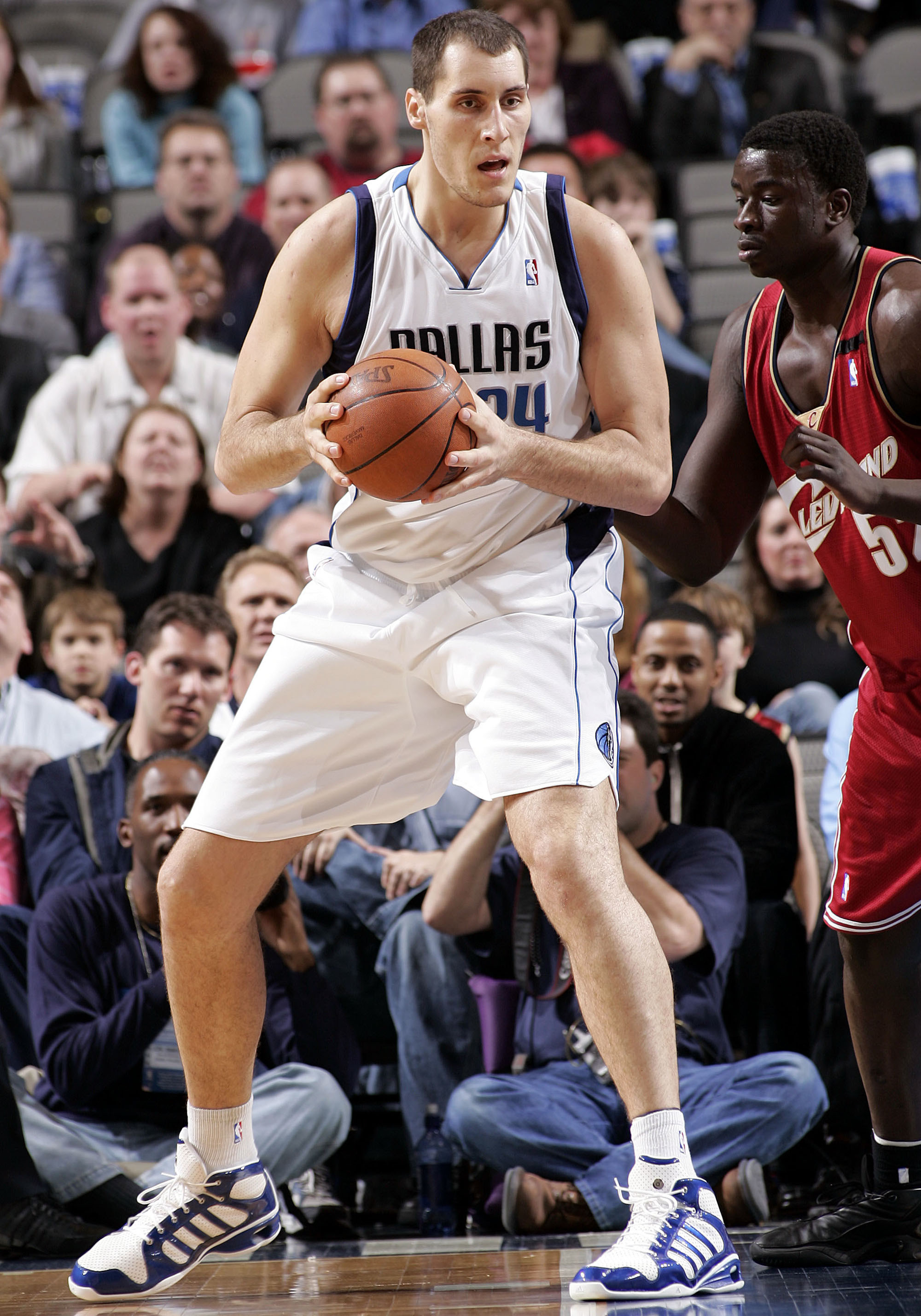 7. Chuck Nevitt - 7' 5''
Just like the two players before him, Nevitt is 7 foot and 5 inches, making it a tie between the three players. He is a retired American professional basketball player and known for his height, he is the tallest player to win an NBA Championship. During his career he played for the Houston Rockets, Los Angeles Lakers, Detroit Pistons, Rapid City Thrillers, Miami Tropics and San Antonio Spurs. Nevitt retired after a year in the now ceased CBA League playing for Hartford Hellcats.
6. Yao Ming - 7' 6''
Ming is now retired after 14 years as a professional basketball player with his NBA career starting in 2002 with the Houston Rockets, after playing for the Shanghai Sharks in China for 5 years. Ming is the tallest player to be included in the Basketball Hall of Fame as well as the tallest player to play in at least one All-star NBA game.
5. Shawn Bradley - 7' 6''
'The Stormin' Mormon' is a retired German-American NBA player, he played for the New Jersey Nets, Philadelphia 76ers and Dallas Mavericks during his career. He wasn't just a star on the court but a film star too, he was featured in the Space Jam film in 1996.
4. Tacko Fall - 7' 6''
Tying with Ming and Bradley at 7 foot and 6 inches, Fall is a Senegalese professional basketball player that currently plays for the Cleveland Cavaliers, after 2 years at the Boston Celtics. He is just 25 years old with two years of professional experience and currently the tallest NBA player in the league.
3. Slavko Vranes - 7' 7''
Vraneš is a former professional basketball player from Montenegro and is one of the tallest players in NBA history. However, he was only 7 foot 5 when playing in the NBA, he has grown since then and is now 7 foot 7.
Unfortunately, Vraneš' NBA career didn't last long, the New York Knicks picked him during the 2003 NBA draft and was then moved to the Portland Trail Blazers, where he played one game for three minutes. After this, he continued his career across the globe and even made an appearance for his home country Montenegro.
2. Gheorghe Muresan - 7' 7'
Currently retired Romanian NBA player Muresan is one of three of the tallest players to ever play in the NBA. Unlike Vraneš, he was 7'7' while playing in the professional league with the Washington Bullets and New Jersey Nets. During his career, he made an average of 1.5 blocks per game, 9.8 points per game, 6.4 rebounds per game, and 207 goals scored.
1. Manute Bol - 7' 7'
Tied with Vraneš and Muresan, Bol is one of the tallest basketball players in NBA history. During his NBA career he played for the Philadelphia 76ers, Washington Wizards, Miami Heat and Golden State Warriors. Bol was of South Sudan descent and made a lot of efforts during his life for humanitarian issues, he spent a lot of his earnings from his NBA career on several supporting causes related to the war and disruption of his home country Sudan.
In 2010, Bol sadly passed away from acute kidney failure and complications from Steven-Johnson syndrome. In 2016, the Fairfield County Sports Hall of Fame decided to introduce Manute Bol well deservingly to their Hall of Fame.

There is no doubt that height brings an advantage when playing basketball, but there is more to these players than how tall they are. They have great skill and a strong motivation to play to their best ability, they all honour the game.