Poker news | Jan 19, 2022
Khatri Named Champion of the 888Poker Live London Main Event
By RTR Jamie

The 888Poker live festival recently took place in London at the Grosvenor Victoria Casino and the Final Table results are in.
With 642 players taking part in the live poker main event, it created a prize pool of an enormous £513,600. This year's winner was Bhavin Khatri who won a total of £126,340 at the Final Table.
A huge congratulations to Bhavin, this is his largest tournament score to date and a much larger sum than 2019's winner Adrian Eugen Constantin who won a total of £100,000 at Aspers Casino.
888Poker was founded by 888holdings in 2002 as a worldwide online poker industry, it was originally called Pacific Poker but later branded to what we know it as today.
The site quickly gained popularity in the poker world, it allowed plenty of players to play online rather than at a casino. However, when the USA introduced the Unlawful Internet Gambling Act in 2006, the website dropped a couple of places down on the list of top online poker rooms. But quickly recovered, especially in 2013 when some US states changed regulations around online gambling.
Due to their success overtime, they grew big enough to start making an appearance in Live Poker Tournaments. 888Poker currently holds partnerships and sponsors with big name tournaments such as The World Series of Poker and the World Poker Tour.
This eventually led to 888Poker hosting their very own Live events several times a year, held in cities across the world, including Madrid, Las Vegas, London and Bucharest. It is a very successful event and it's just £888 to enter the Main Table event or you could be an online qualifier.


Khatri hasn't had the best luck at making it to Final Tables, especially in the WSOP. However, he turned his luck around this year and his prize money will be added to his overall total of winnings of $157,574.
Joseph Bodner was the first finalist to cash out of the event, with a total of £6,160, no surprise as he came to the table with the shortest stack and was unable to turn this around.
Bodner was followed by Nick Marchington, who finished in eighth place amongst the high rollers. Although Bodner had pockets sevens, he was out ranked by Khatris pocket jacks knocking Bodner out of the game.
Next out was Steven Game, with ace-king he thought to be successful in this round. However, Oliver Price stole the show with his pocket jacks. Game went home with a total of £9,750.
Making it into the five figures, Oliver White was the next to be eliminated with a total of £12,840 winnings. Leaving himself with just 320,000 chips, White raised to 300,000 with ace-nine.
Ian Simpson then went all-in with his pocket kings, forcing White to call. A queen-high board was turned, bringing on White's loss in sixth place.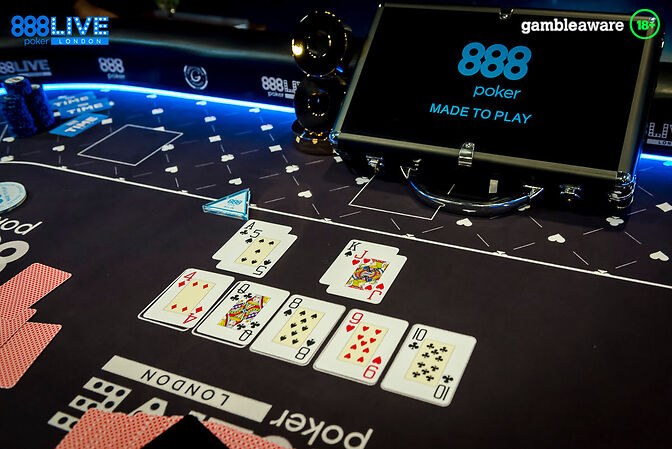 Albeit taking on White's chips, Ian Simpson was next to hit the road. Feeling confident from the button, Simpson moved all-in preflop for 7.5 big blinds with ace-jack.
Despite having a high-ranked hand, a queen was turned and Kharti stole the win with pocket jacks. White walked away from the cash game tournament with £19,520.
Regardless of being the chip leader at the start of the day, Oliver Price bailed out in fourth place. Khatri held pocket queens and so, opened with 180,000 and a nine-eight-deuce flop saw Price check. Kharti moved all-in, with faith, Price did the same. Unfortunately, Khatri held the better hand, sending Price on his way.
Athar put an end to Paul Trotter's time at the tournament after Trotter went all in for 11 big blinds, unexpectedly, Athar called with king-queen. A king was turned amongst the community cards, causing Trotter to hit the rail. Trotter took home the largest score of his career with £53,930.
Khatri went into the final hand with the chip lead, despite this he found it hard to get rid of Athar. The final hand saw Athar with ace-five and Khatri with king-jack, the queen-high flop allowed Athar to take the lead but a ten on the river pushed Khatri closer to the finish line with a tournament-winning straight. Ahtar took home £89,620 while Khatri bagged £126,340
Interested in playing at 888Poker yourself? Great choice, they have a large variety of poker tables online, whether you are wanting cash games or tournaments, you will always find a table that is right for you.
888Poker are currently offering a welcome bonus of up to $800 and a free $88 bonus package for free when signing up, no deposit needed. (For non-UK players)
For UK players they are offering 100% up to $888 bonus and £20 registration for new players when signing up.