Poker news | Sep 29, 2023
The best casino for crypto and bitcoin poker
By Rtr Lucy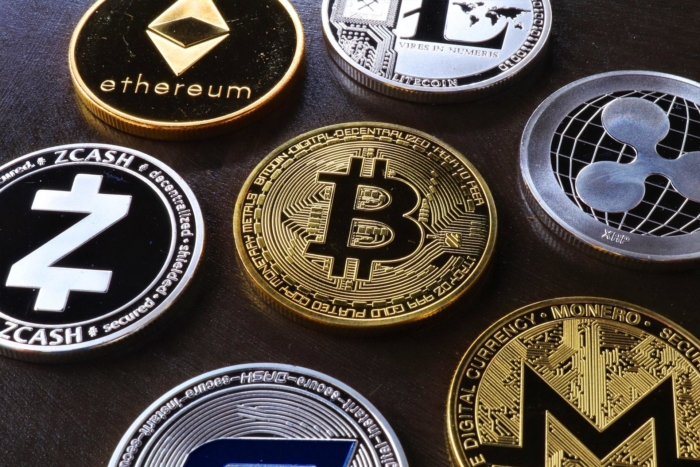 In the energetic, fast-changing world of online gambling, crypto casinos and bitcoin poker sites have emerged as the leaders of invention and excitement, switching up the traditional landscape and adding a bit of spice into the life of poker. Choosing the best platform to start out your crypto poker journey with, however, can be confusing at best and like navigating shark infested waters at worst. There's plenty of scam sites out there and it can be difficult to tell which sites are reputable. Even once you've filtered through the muck and found the legitimate options, there are so many aspects to consider: Games available, currencies accepted, withdrawal and deposit options, casino bonuses, customer support and on and on and on. We've scoured through all the crypto poker sites out there to find the best of the best just for you. So, without further ado, let us introduce CryptoCasino - a site whose trustworthiness and transparency we have verified extensively, with an impressive storehouse of games to suit the tastes of any poker player, be it newbie or high roller.
What exactly is cryptocurrency?
For anyone that's not sure, cryptocurrency is a digital form of currency that operates exclusively in the online realm. Unlike traditional paper money or coins, cryptocurrencies are entirely digital. Rather than being made from gold, or silver, or copper, they're made from code. The story of cryptocurrencies began in 2009 when an anonymous 'Satoshi Nakamoto' created the first cryptocurrency, Bitcoin. This invention marked a significant leap in how we perceive and use money.
What makes cryptocurrencies remarkable is their decentralized nature. Unlike traditional currencies, no single institution, such as a government or a bank, has control over them. Instead, they work on something called a blockchain, which is like a shared digital ledger kept by lots of computers around the world. This setup makes it super tough for anyone to mess with or cheat the system, making cryptocurrencies incredibly secure.
Cryptocurrencies can be used for lots of things these days, including online purchases, investments, and most importantly for you, participation in various online activities, like gaming and poker. They represent a modern renaissance in finance, reshaping the way we conduct financial transactions in the digital age.
While cryptocurrencies have made substantial strides, they have not replaced traditional financial systems but rather coexist alongside them. The extent to which cryptocurrencies continue to influence the world will depend on factors like regulation, technological advancements, and widespread usage. Their impact on finance and beyond is still evolving, but now the gambling industry is innovating and sparky new brands like CryptoCasino are helping to push crypto money further into the mainstream and cater to the needs of those who no longer want to be held back by fiat currency.
CryptoCasino: Trusted and reliable
July 2023, CryptoCasino launched onto the scene and have quickly been making a name for themselves in the gambling world, redefining the standards of the industry. What sets CryptoCasino apart from the groups of competitors is its steady loyalty to their security and their customers' privacy. An important, if not the most important, factor to consider when choosing a new online poker site. As interest in crypto has risen in recent years, so too has the number of scammers and dodgy sites wishing to cash in on the craze. But with CryptoCasino, we can assure you that there's certainly no need to worry about this.
Unlike many of the crypto 'sites' online, CryptoCasino stands out in terms of reliability, strengthened by its full licensing and regulation under the Curacao Gambling Commission. This support and oversight wall makes sure that your gaming journey can unfold here in an environment that is both secure and fair.
Their use of Secure Sockets Layer (SSL) encryption technology assures the safeguarding of personal and financial data. With their SSL encryption, players can be assured that their information and their money will be safe in the hands of this site, whether it's your wallet address or email. What's more, CryptoCasino only offers games from respectable software providers, subjected to careful attention by independent authorities such as iTech Labs. This rigorous vetting ensures the fairness and accuracy of all games, providing players with the promise that the Random Number Generator (RNG) controlling game results, remains fair and unprejudiced. Be sure, CryptoCasino does not entertain any games or brands that don't have a seal of reputable certification. All this plus their commitment to safe, enjoyable and responsible gambling makes them one of the most trustworthy casinos out there.
One of the most compelling aspects of CryptoCasino is its strong and healthy support for cryptocurrencies. While traditional online casino sites fall behind, clinging to an outdated world of fiat currency, CryptoCasino sets itself apart from the crowd, embracing a huge array of digital money as they accept bitcoin, Ripple, Ethereum and more:
And even more crypto currencies are being added all the time! But for those without access to crypto currency who don't wish to miss out, don't worry! Whilst crypto is obviously their focus, on top of this extensive list of options, CryptoCasino also offers the more conventional routes with fiat currencies and payment options like Visa, MasterCard, Skrill and Neteller. Making sure no man is left behind, CryptoCasino truly offers a payment method to suit everyone. Their modern approach to currencies is their standout feature, giving power to players to take their place at the forefront of the online gambling revolution and join in on the exciting world of online poker with bitcoin, Dogecoin and many, many more.
Additionally, CryptoCasino, in stark contrast to the long, drawn-out procedures often encountered on other platforms, simplifies the process of depositing and withdrawing funds like no other, making sure their customers maintain power over their own money and making sure they're always awarded what's owed to them.
Welcome bonuses and Loyalty programmes
CryptoCasino invites players worldwide through its attractive crypto bonuses. Fans of sports betting are greeted with a generous 100% match deposit bonus, extending up to €125 or 5 mBTC. Meanwhile, casino fans are greeted with an exciting 100% deposit bonus, on any sum up to €500 or 20 mBTC, along with the amazing attraction of 200 free spins! An offer you certainly don't want to miss out on!
Alongside their alluring welcome offers, CryptoCasino makes sure to reward loyal players also. CryptoCasino goes beyond providing a simple gaming experience, its loyalty programme offers you the chance to accumulate fantastic prizes while you play online poker and enjoy your favourite games.
As you climb the loyalty ladder at CryptoCasino, you unlock increasingly valuable rewards, including free spins, which give you extra chances to win big, and real cash rewards. Offering a total of $10,000 in rewards, this is an impressive sum for a casino so new to the scene and demonstrates their confidence in their future.
But CryptoCasino's loyalty program doesn't stop at giving you prizes. It also introduces a cashback bonus that grows as you ascend the loyalty ladder, eventually reaching an impressive maximum of 15%. This bonus acts as a safety net, ensuring that even if luck isn't on your side, you'll get some of your money back, making your gaming experience that much more enjoyable.
Compatible with every device
Whether you're playing on a desktop or mobile, CryptoCasino easily adapts to your preferences. Its website is a testament of user-friendliness, carefully designed to make sure that players can experience the same smooth functionality whatever the device you prefer. On top of this, its sleek, clean aesthetic makes it an alluring option for players fed up with the bright flashing imagery of other sites inducing headaches after every long session of play.
CryptoCasino offers a treasure chest full of over 4,000 casino games. An array of more than 40 respected and admired game providers, including Evolution Gaming, Microgaming, and NetEnt, have contributed the best of their best to this huge collection. Whether you favour slots, the strategic play of table games, or the immersive experiences offered by live dealers, CryptoCasino provides an endless adventure of discovery, spoiling you for choice. Whether you pay with Dogecoin, MasterCard, or Bitcoin, there's poker games of all kinds at the end of your fingertips.
With so many to choose from it's hard to pick, but here are some of of my favourite poker games on the site:
4H Joker Poker (Espresso)
When it comes to classic poker games, the Joker card usually doesn't have a seat at the table. But in the realm of video poker, anything goes! 4H Joker Poker, crafted by Espresso Games, is a four hands online video poker game that defies convention in the most thrilling way.
Visually, the game offers a touch of sophistication, featuring classic playing cards adorned with sleek dark covers set against a blue background. On the left side of the screen, players can easily spot the payout table, a handy reference for potential winnings.
What sets 4H Joker Poker apart is its unique gameplay. Players have the flexibility to play with one to four hands per turn, adding an element of strategy to their game. This version employs a standard deck of 52 cards, but there's a wildcard in the mix – the joker. This little wildcard is a game-changer, stepping in to complete winning combinations where other cards fall short. With a total of eleven winning hands up for grabs, the excitement is palpable. From Kings or Better to a Natural Royal Flush, players have ample opportunities to hit those winning combinations.
It's a wild ride of poker, strategy, and daring choices, making 4H Joker Poker a thrilling addition to the world of video poker.
Caribbean Beach Poker (Wazdan)
Wazdan offers a Caribbean beachside casino experience without needing to step foot out your door. This classic table game lets you soak up the ambiance of a Caribbean paradise as you set your stake and dive into the world of poker. With just one of the dealer's cards revealed, you must decide whether to hit or fold wisely. The key to success lies in raising your stake when your hand outshines the dealer's.
The game's straightforward interface and familiar poker rules make it accessible to all players. While the animations may be on the simpler side, the immersive design sets the stage for a captivating poker experience by the beach. Just remember, your success in this virtual paradise relies on the strategic decision to raise your stake when you've got the upper hand against the dealer. Despite minor drawbacks like simple design and straight hands from ace to four not resulting in winnings, Caribbean Beach Poker delivers a delightful blend of classic poker and a virtual Caribbean getaway.
Triple Card Poker (Evolution Gaming)
Triple Card Poker is a high-speed, adrenaline-pumping game that revolves around three cards, and it's brought to life brilliantly by Evolution Gaming. This game packs in a nail-biting dose of suspense and excitement for players looking to test their card-playing skills. Instead of competing against other players, you go head-to-head with the dealer, armed with a hand of three cards. The action kicks off with an ante wager, followed by a play stake of equal value. To qualify for the next round, you'll need a hand of at least a queen or higher.
Getting started is a breeze: simply select your preferred chip size and place your initial bet, known as the ante. Once the bets are in, you'll be dealt three cards, all face up. If those cards look promising, you can proceed to place your bet and brace yourself for the showdown. It's a thrilling moment when the dealer reveals their cards, and the player with the stronger hand emerges victorious. Plus, the availability of six-card bonus wagers in this game adds an extra layer of excitement, increasing the potential for players to rake in substantial winnings in the live casino arena. Triple Card Poker is an exhilarating card showdown that keeps you on the edge of your seat, offering both suspense and rewards in every hand.
Russian Poker, crafted by OneTouch, takes the thrill of traditional card games to a whole new level. The objective is straightforward: assemble a hand of either 5 or 6 cards with a higher value than the dealer's hand. What sets this game apart is the winning potential, which hinges on your bet and the predetermined odds assigned to card combinations. It's a captivating twist on the classic five-card draw that has gained immense popularity in Central and Eastern European markets.
In every hand, there's a world of potential action waiting to unfold. Players can craft up to two distinct hand combinations using 6 cards, strategically aiming to outwit the dealer and maximize their winnings. What's especially noteworthy is OneTouch's commitment to creating a mobile-first gaming experience. The game's layout is meticulously designed, allowing players to dive into the action with just one hand while they hold their phone. Russian Poker is certainly a dynamic and accessible gaming adventure that's sure to captivate players seeking both excitement and convenience.
Jacks or Better is a well-known classic in the world of video poker, and EGT's rendition pays homage to the timeless theme that players have come to cherish. This version maintains the familiar interface and traditional strategy, evoking a sense of nostalgia for avid video poker enthusiasts.
With its standard one-by-one reel configuration and a single payline, EGT's Jacks or Better offers the quintessential video poker experience. While it may not include free spins, wild symbols, or scatters, it introduces an exciting progressive bonus round that adds a layer of thrill to the game. Your mission is clear: form the best possible hand on the playline to secure a win. EGT has even included a helpful feature that automatically holds the optimal cards for each hand, a feature we highly recommend utilising.
In terms of statistics, the game boasts a 95% Return to Player (RTP) rate, slightly below the industry average. Its volatility falls within the medium to high range, ensuring a mix of both substantial and moderate wins. EGT's Jacks or Better offers a classic yet engaging video poker experience, making it an appealing choice for both seasoned players and newcomers to the genre.
Turbo Poker is a game that aims to strike a balance between straightforward gameplay and the potential for exciting wins. It caters to both seasoned card game enthusiasts and newcomers, offering uncomplicated rules and an inviting visual style.
What sets Turbo Poker apart is its fast-paced nature, ensuring there's never a dull moment. The rules are easy to grasp, making it accessible to a wide range of players. With a high volatility level and the chance to achieve wins up to 1000 times your stake, Turbo Poker injects a healthy dose of adrenaline into each session. Its graphics, featuring blazing flames and warm colours, add a visual flair that complements the overall experience.
Turbo Poker isn't just about winning; it's about the thrill of the game. So, if you're seeking a poker experience that's both straightforward and exhilarating, Turbo Poker might be worth a try.
Live Texas Hold'em Bonus Poker (Evolution Gaming)
This game introduces a contemporary twist to the classic card game. With its sleek design, sharp graphics, and top-notch video quality, this live-action poker game streams directly from Evolution Gaming's Riga studio in real-time, ensuring you never miss a moment of the action.
The game unfolds on a vibrant green table, offering a clear view of all the betting options and cards in play. A knowledgeable croupier hosts your game and is available for a chat through the live chat feature. Evolution Gaming accommodates varying internet speeds, providing a full-screen desktop display for robust connections and a classic view for slower ones.
If you're seeking a departure from the usual and a chance at something different, Live Texas Hold'em Bonus Poker is the poker variant to explore. With classic rules, two exciting side bets, and the potential for a progressive jackpot, it's a captivating addition to your gaming experience.
Beware the dangers of Crypto Scams
While CryptoCasino is a fully licensed, trustworthy site in the crypto gambling domain, the digital seas can be fraught with danger. Now that we've outlined and broken down the best crypto poker option of the year for you, you likely won't need this information, but just in case you do decide to take the risk looking elsewhere, here are some of the things to keep an eye on:
Verify the licence: Always Check that the casino in question holds a valid licence and operates with the help and guidance of a recognized authority. The absence of such is an immediate red flag and we recommend swerving the site entirely.
Carefully judge the bonuses: Sometimes if something seems too good to be true, then you've gotten lucky, but most of the time, it means it is. Be aware of casinos that dangle unbelievable bonuses that seem too excessive to be genuine. While CryptoCasino extends generous bonuses, they remain within the bounds of reason.
Dig up the Terms and Conditions: Legitimate casinos, like CryptoCasino, lay bare their terms and conditions in regard to their promotions. If a casino hides these away in the fine print, then we would suggest being cautious.
Closely examine Software Providers: Trustworthy casinos create partnerships with respected software providers. If a casino avoids disclosing its connections or leans toward less respectable names, exercise caution.
Evaluate Customer Support: Quick and responsive customer support services can make or break a gaming experience. If a casino's support system is elusive or unresponsive, they may be trying to hide something.
In conclusion, CryptoCasino not only meets but goes beyond our expectations for a brand-new poker site. With its steady support for cryptocurrencies, great bonuses, a wide game library, and steady commitment to security, CryptoCasino seemingly has a shining future ahead of it. In terms of improvements their lack of a UK licence and unavailability to US citizens makes the site a bit more limited in terms of its exposure and market. On top of that their games could come with some instructions and guides to make it even easier for newbie players to get involved, but we really are nit-picking here.
In a domain constantly being undermined by scams and fraudulent enterprises CryptoCasino's transparency, licensing, and commitment to fair play, set it apart from the crowd as a secure haven for players looking for a thrilling but safe gaming trip. That, accompanied by their easy-use interface that's compatible with all devices, impressive bonus offers and extensive selection of games, has made CryptoCasino our ultimate pick as the best casino for crypto and bitcoin poker. Join CryptoCasino now through our link here. Put your crypto coins to good use and discover the future of online poker today!